Heart Health for Women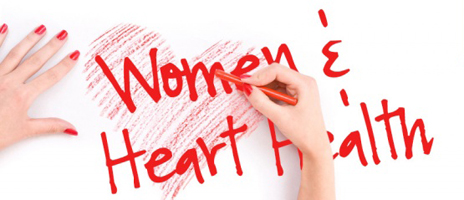 Are you aware that heart disease is the #1 killer of women in the US? Many women think it's a man's problem, but it's very much a woman's problem. Most research on the subject has been done on men; yet older men and women (over 60) have similar rates of heart attack.
Medical scientists have discovered many differences in the way women and men are treated for heart disease. For example, women are often referred for coronary bypass surgery at a later stage of the disease than men, which may account for their higher death rate from this surgery.
As with men, women's most common heart attack symptom is chest pain or discomfort. But, women often experience symptoms that most people don't think to associate with heart attacks, such as severe indigestion or nausea, shortness of breath, dizziness, severe pain in the jaw, neck, shoulder or arm, palpitations and sweating.
Cardiovascular disease affects women of all racial and ethnic groups, with African American women more likely to die of heart disease than white women. It's alarming to note that fewer than one in ten women today consider heart disease as their greatest health threat.